seafoto.com
Maritime Photography
USCG Barque EAGLE
Cruise 2000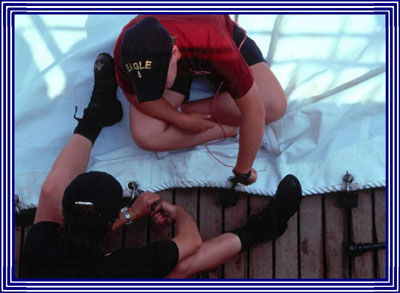 1st class cadet assists a 3rd class
cadet as she prepares new lower
main-topsail.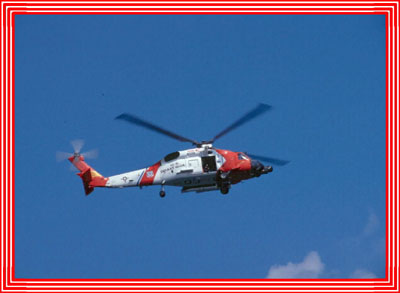 USCG Helicopter hovers over EAGLE
as we arrive at anchorage off Cape Henry.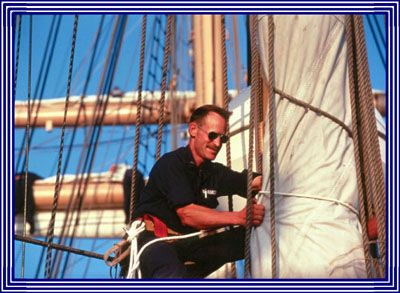 BM1 Karl Dillman makes ready
mizzensail for Parade Of Sail
6/16/2000. Schooner Larinda is one of many vessels
that came out for a closer look at EAGLE
and the other Tall Ships at anchor.
Search seafoto.com

Gifts