seafoto.com
Maritime Photography
Blacksmith
Kellysmyth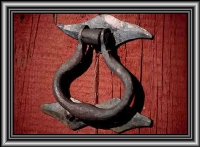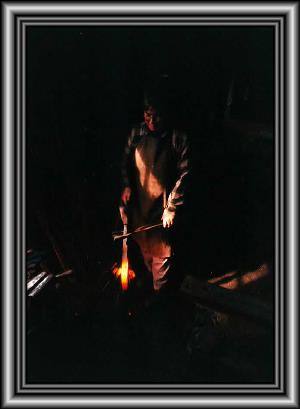 Like many, Kellysmyth grew in one place, then headed off to find out what else was going on. Moving to different locales is not the only wandering done... blacksmithing has allowed a certain meandering through the centuries as well. Most recently, seventeenth century hardware was forged for the newly constructed tall ship Kalmar Nyckel; a project very similar to the Susan Constant at Jamestown, Virginia. Eighteenth century house hardware for restorations or new projects has been produced in shops without electricity, heat and occasionally doors. A curiously circuitous career currently careening into large twentieth century architectural work leaves only nineteenth century mills or farm vehicles untried.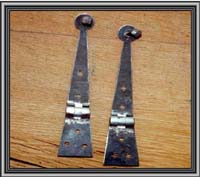 Preparing and teaching courses closes the link to the beginning at an outdoor education center in the Catskill Mountains of New York state, where the introduction to both blacksmithing and life on the move occurred concurrently. Moving so much requires simple approaches and solutions others rely on technology to provide.
©2000 Chris Queeney Photography
---
Submit your website to 40 search engines for FREE!