seafoto.com
Maritime Photography
Wood Carver
---
Sculptor
---
Jim Knowles
---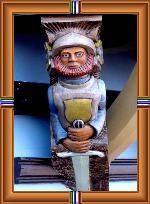 Since an early age, figurative sculpture has been my primary form of artistic endeavor and carpentry my source of employment.
Producing realistic figures, mostly of modeling clay sometimes in wood, gives me great satisfaction.
In 1997 a stroke of good fortune brought me to Wilmington, Delaware where I was commissioned to produce many of the carvings that adorn the Tall Ship Kalmar Nyckel.
This in turn has led to a number of shipbuilding / restoration projects that merge carpentry skills with the skills of a sculptor.
---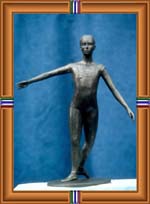 ©2000 Chris Queeney Photography